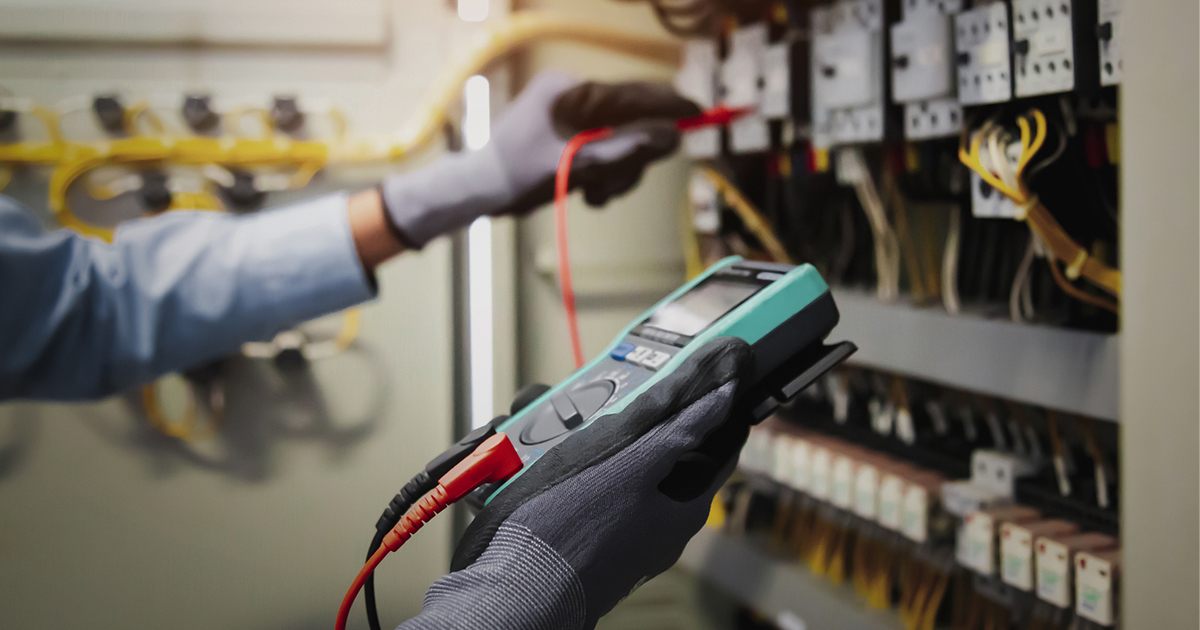 Arnold Machine is Hiring for Two Exciting Positions
When a challenge is… 
what you're looking for, 

when you're tired of doing the same old thing day in and day out, 

when you're ready to stretch your legs and see what you really can do… 
…Arnold Machine is the place to be.
Because we engineer custom automation equipment, no two projects at Arnold Machine are ever the same.
If you see problems as puzzles that your mind delights in solving, then a career at Arnold might give you the joy and challenge you've been looking for in a job.
Intrigued? Browse open positions or continue reading about what a career at Arnold Machine looks like:
Build New Automation Systems Every Single Day
As a rapidly growing company, we are always looking for new talent to step into our dynamic work environment. 
We're currently seeking a Controls Design Engineer and a Lead Electrical Assembly Technician to join the Arnold Machine family. These two positions work in conjunction with each other, but are two distinct roles to engineer and build custom automated equipment.
The Controls Engineer is involved in the controls system development from concept to final acceptance by the client. 
This is a role that requires you to be customer oriented, technically proficient, independently driven, and more: 
Designs schematics for equipment

Writes PLC and HMI programming

Debugs and complete final qualification of the equipment

Onsite commissioning
Apply for the Controls Design Engineer position.
The Lead Electrical Assembly Technician requires leading the electrical assembly of the projects assigned to the team.
This role needs someone who is great at communicating with a full team of people, has prior hands-on experience in the electrical field, in addition to the following:
Lead the electrical assembly for each team's project

Previews and edit schematics

Builds back panels

Completes field wiring

I/O check, program load, and machine debug
Apply for the Lead Electrical Assembly Technician position.
Both of these positions require individuals who have initiative, motivation, and excel at project resolution.
So What's It Like to Work at Arnold?
Arnold Machine's entire culture revolves around being a collaborative team committed to continuous improvement and innovative problem solving. By definition, every custom automation project presents a new challenge, and we're strongest when we put our brightest minds together to address those challenges and provide an excellent automation solution.
We're a team of lifelong learners and people who are passionate about seeing something go from an idea to quality automation equipment.
Don't Let Imposter Syndrome Rob You of Your Future
Maybe the idea of working on custom automation equipment solutions is exhilarating to you. But, in the back of your mind a small, devious voice is whispering that you don't cut it.
Don't listen to it.
We all experience imposter syndrome throughout our lives. If you have the drive, the passion, and the interest in this kind of work, don't let self-doubt keep you from applying. 
Life's too short - if you're thinking about it, take the chance. Apply, come in and talk to us, and see where it leads you.
That being said, ideal candidates for controls engineers and lead electrical technicians come with at least 3-5 years experience, enough to be in the industry and gain exposure to a variety of projects, so when they navigate through custom equipment builds they are able to independently problem solve.
If you're currently working as a… 
maintenance technician

electrical technician

electrical journeyman 

electrical engineer or electrical engineer technician

or a controls engineer
…who is looking for a greater challenge designing and building custom equipment, you've got the background we're looking for to fill these roles!
Grow into Your Next Role at Arnold
Arnold Machine is a fast-growing company with lots of opportunities, while still maintaining a small company feel. No matter where you start with Arnold, there are opportunities to excel your career.
We work with local vocational and college co-op students to help them start their careers on the right foot, whether they are pursuing a career in electrical engineering, electrical or mechanical assembly, CNC machining, or fabrication..
Arnold Machine will provide training and educational assistance to help employees get to the next level.
Benefits, Perks, and a Schedule Designed for Work-Life Balance
Let's talk about the details…
Arnold Machine is proud to give employees the benefits they deserve as well as a workplace designed for success.
Our employees enjoy the first shift, Monday through Thursday, 6 a.m. to 4 p.m. schedule and a clean work environment.
That's right, a four-day workweek is built into our business.
Our benefits package includes medical, dental, and vision insurance, a health savings account, paid vacation days and paid travel vacation, a 401k program, educational assistance, and profit sharing.

If this feels like just the opportunity you've been looking for, apply today. Do you see yourself working at Arnold Machine? Then apply for one of our open positions at Arnold Machine today.