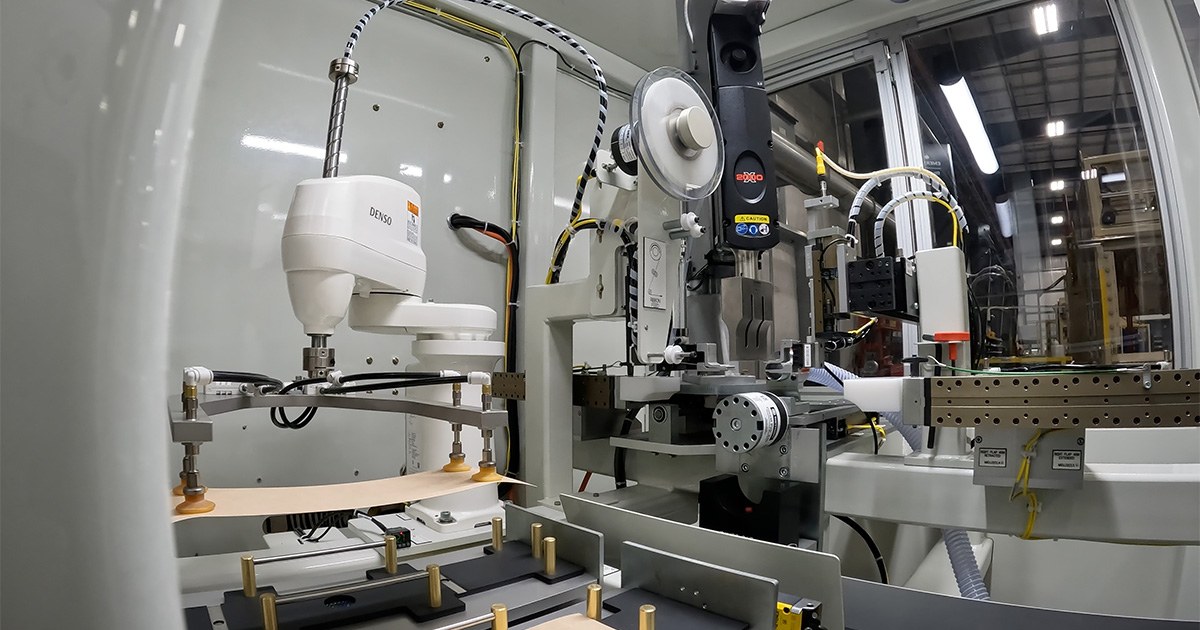 Outer Wrap & Seal Filtration Assembly System
Simplifying Outer Wrap Assembly for Automotive Filters
Arnold Machine collaborated with an automotive filtration company to develop an efficient, high-speed, and fully automatic process for outer wrap assembly. By improving tooling efficiency, this solution boosts production, reduces downtime, and ensures quality parts.
Challenges:
Accommodating Varying Part Sizes: Arnold Machine engineered a versatile machine capable of handling parts ranging from 93.8mm to 143.5mm.
Tape Separation: An innovative method breaks the tape connecting the filter wrap sides before welding, ensuring durability.
Gentle Part Ejection: The system safely ejects parts without compromising their structure.
Boosting Output: With the outer wrap & seal system, the company achieves a production rate of 700 parts per hour, significantly increasing overall output.
The Solution:
Arnold Machine's solution incorporates a customer-requested Scara Vacuum Pick & Place Robot for efficient part retrieval and placement. The automated process includes forming the parts, positioning tape for welding, and utilizing the Brandson 2000x welder with an 8" wide horn for sonic welding. Finally, completed parts are ejected onto the conveyor.
Results, ROI & Future Plans:
Since implementing Arnold Machine's outer wrap & seal system, the automotive filtration company has achieved notable results. Production has significantly increased, and the parts exhibit improved strength and quality, enhancing durability. Additionally, the streamlined process enables quick changeovers between parts, reducing downtime and improving efficiency.
For future scalability, the option to increase production to 1400 parts per hour can be considered through the purchase of an additional unit.