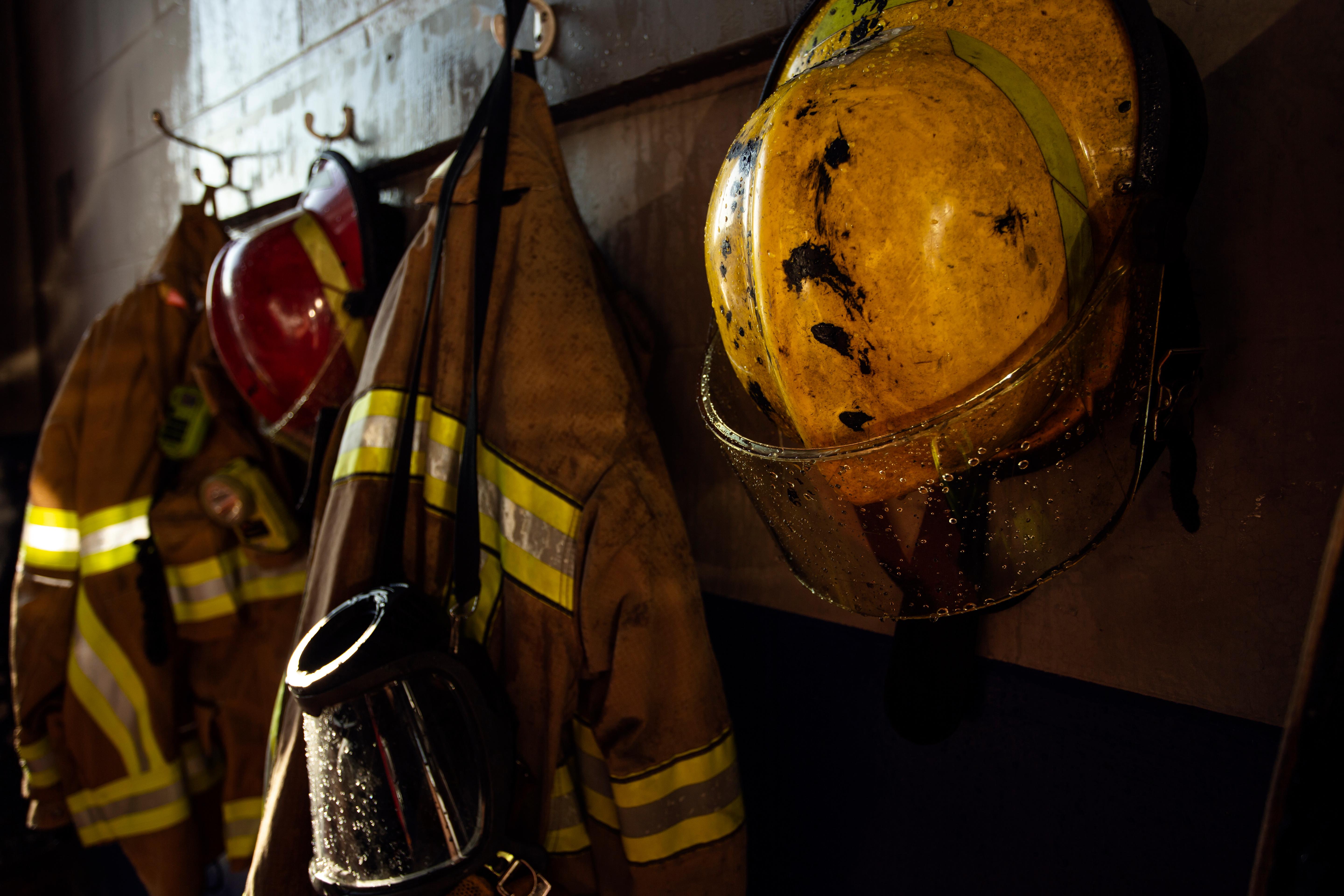 How to Choose the Right PPE Washer: Boost Safety & Efficiency
Properly cleaning personal protective equipment (PPE) is essential for protecting the health and safety of your personnel. However, washing PPE thoroughly by hand is highly challenging. Manual washing takes hours and exposes users to hazardous substances.
PPE washers provide a specialized solution designed specifically for decontaminating gear. These automated systems circulate cleaning agents over PPE for consistent, effective washing. 
Read on to learn more about the factors to consider when selecting the optimal PPE washer for your needs.
THE IMPORTANCE OF PROPERLY CLEANING PPE 
Keeping personal protective equipment (PPE) contaminant-free is critical for user safety. Hazardous substances that cling to PPE put personnel at risk of exposure and sickness. However, thoroughly washing PPE by hand has significant drawbacks.
Manual washing is highly time-consuming, often taking hours per load. This reduces the availability of cleaned gear ready for use. The intense labor also leads to user fatigue and the risk of missed areas. Personnel get directly exposed to toxic cleaning agents during hand scrubbing. These harsh detergents pose significant health hazards with prolonged contact.
In addition, hand washing relies heavily on individual techniques. Results can vary drastically between users because of differences in pressure applied, areas covered, and washing duration. Rushed or inadequate washing leaves contaminants behind, compromising PPE safety.
Using an optimized PPE washer improves washing consistency and decontamination effectiveness compared to manual methods. Automated washers minimize personnel exposure to hazardous substances. They also reduce direct contact with cleaning agents. Plus, washers cut labor costs by efficiently cleaning multiple sets per load without fatigue.
PPE WASHER PURCHASING CONSIDERATIONS 
Making an informed decision when purchasing a PPE washer requires carefully evaluating several key factors. As you research different washers on the market, be sure to analyze the following criteria thoroughly:
Lead with Safety First
Make safety the top priority. Preventing injuries or illness should drive selection above all else. Scrutinize safety-focused design elements that protect users before, during, and after washing cycles.
For example, look for door interlocks that prevent opening mid-cycle to avoid spray contact. Level sensors ensure adequate water to prevent pump or heating element damage. Automatic chemical injection delivers detergents safely without direct handling.
Select equipment engineered to actively minimize hazards when interacting with the unit. Never compromise on safety-enhancing features that reduce dangers.
Calculate Total Cost of Ownership
Look beyond just purchase price to weigh lifetime costs. Consider maintenance requirements, part replacement, operation expenses, and cost per wash.
A washer with a low upfront purchase price could require more frequent repairs and have higher per-cycle costs long-term. Evaluate the total cost of ownership over the full anticipated life span. Some manufacturers require owners to purchase their parts and to maintain a service contract to validate the warranty - this could increase annual maintenance costs.  Higher initial investment in a durable, efficient model can provide better ROI in the long run.
Maximize Ease of Use
The ideal washer should integrate seamlessly into washing operations day-to-day. Units requiring complex programming or troubleshooting create barriers to proper use.
Look for intuitive controls and interfaces like touchscreen menus. Clear labeling, alerts, and instructions also simplify use and maintenance. Easy access panels facilitate preventative upkeep without a technician.
Evaluate designs from the operator's perspective. Complex equipment often gets used improperly or avoided. Strive for equipment that personnel can use confidently after training.
Demand Industrial-Grade Engineering
Only invest in industrial-grade, heavy-duty construction designed to withstand constant use. Look for stainless steel components, industrial-strength pumps, and heavy-duty motors. Extended warranties should cover repairs and replacement parts; they shouldn't have loopholes which make it impossible to make a warranty claim, if necessary.
Ask manufacturers for lifecycle cost projections, including part replacement and repairs. Cheaper consumer models break down faster under the rigors of commercial use. Opt for maximum durability even if it increases upfront costs.
Verify Compliance with Relevant Safety Standards
When evaluating washers, it's vital to verify compliance with relevant safety standards and certifications:
Electrical safety

- Look for certification by UL, ETL, CSA, or similar organizations. This ensures electrical components meet safety codes.

NFPA compliance

- The National Fire Protection Association (NFPA) provides widely adopted consensus codes and standards for the fire service. NFPA 1851 specifically covers the selection, care, and maintenance of PPE. Washers should comply with any applicable NFPA guidelines.

Integration of NFPA-listed detergents

- Detergents listed as compliant by NFPA, such as CITROSQUEEZE, should be used.

OSHA/NIOSH

- Equipment should meet any relevant health and safety guidelines from OSHA and NIOSH.
Look for washers engineered to current safety standards and continuously improved to meet emerging regulations. Manufacturers like Arnold Machine design their PPE washers proactively with upcoming codes in mind.
WHAT TO LOOK FOR IN A PPE WASHER MANUFACTURER 
The manufacturer you choose is just as crucial as the washer itself. You want an experienced partner dedicated to safety, performance, and service. When researching manufacturers, look for:
Expertise

- Seek companies with decades of experience producing industrial washers or related equipment. They should have deep knowledge of heavy-duty machine design, construction, and PPE cleaning needs.

Quality and Testing Standards

- The manufacturer should adhere to rigorous quality control standards in production. Machines should go through extensive functional testing before shipment. They should also conduct testing with major PPE suppliers to optimize cleaning performance.

Materials and Construction

- Look for durable, commercial-grade materials like industrial grade 304, 12-guage stainless steel which Arnold uses in production. This ensures the equipment will not warp or rust and can withstand harsh environments.  Construction should be robust enough for constant daily use and built to last.

Responsiveness

- They should be highly responsive to emerging regulations and standards. For example, integrating new NFPA-compliant detergents once released. The company should proactively design equipment to meet upcoming codes.

Customer Service

- Validate they have a strong reputation for comprehensive customer service and support. An invested partner will provide guidance on best practices and actively help you maximize the value of the equipment.

Warranties and Service

- Extended warranties on parts and labor provide coverage in case repairs are needed. Look for manufacturers that are willing to service the equipment if a problem occurs.  
Choosing an experienced washer manufacturer with extensive industry experience and a focus on quality will ensure you get a durable, high-performing solution.
MAKING A CONFIDENT PPE WASHER DECISION 
When researching PPE washers, follow this guide to make an optimal data-driven decision for your needs. Consider all key factors like safety, effectiveness, costs, ease of use, construction, and certifications.
Thoroughly analyze options using these criteria to get the maximum return on investment. Prioritize safety and proven decontamination results above all. Choosing the right equipment is essential to protect the well-being of your personnel.
Arnold Machine designs and manufactures customized PPE washing solutions for almost every application. Click below to learn more about our purpose-built PPE washer that outperforms and outlasts the competition in every way.