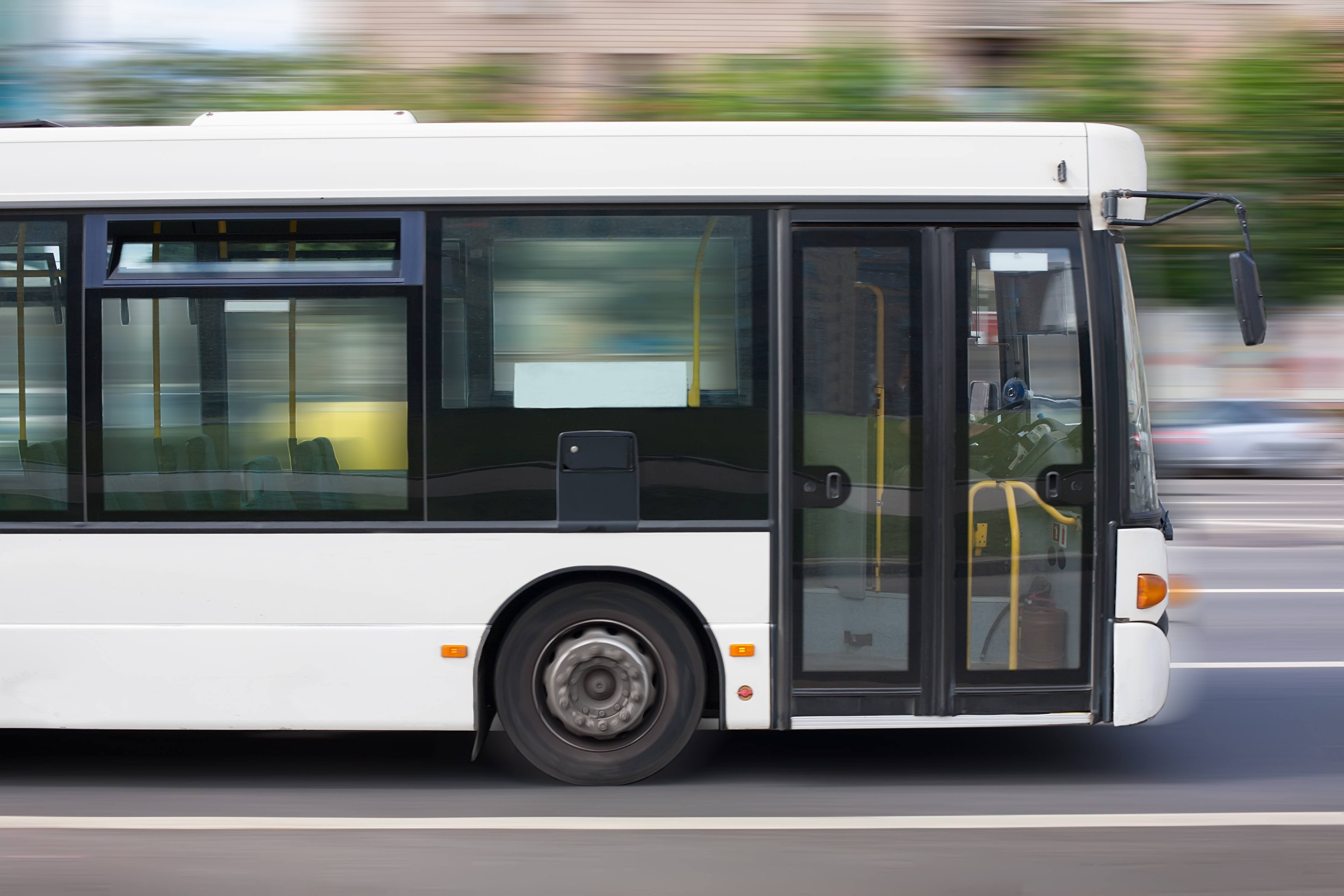 Keeping the many mechanical parts of buses, trains, and other transit vehicles clean is vital for optimal performance and longevity. However, manual scrubbing of dirty components is time-consuming and often fails to remove built-up grease and carbon. 
Arnold Machine's Gladiator line of automated parts washers provides an ideal solution for heavy-duty transit cleaning applications. Read on to learn how to choose an automated industrial parts washer for your transit maintenance department.
BENEFITS OF PARTS WASHERS FOR TRANSIT MAINTENANCE CREWS
Automated industrial parts washers offer multiple advantages over manual cleaning methods for transit fleet maintenance facilities. 
Key benefits include:
Consistent cleaning results not dependent on workers

Higher throughput capacity versus manual cleaning

Reallocation of labor to more crucial areas

Reduced potential health hazards compared to manual methods

Integrated filtration and water recycling for efficiency

Flexibility to handle diverse part shapes and sizes
CHOOSING SUFFICIENT CAPACITY FOR LARGE TRANSIT PARTS
Transit fleet maintenance departments must often clean large components like engine blocks and transmissions. A parts washer must have enough tank volume and basket size to clean these big, heavy parts without disassembly.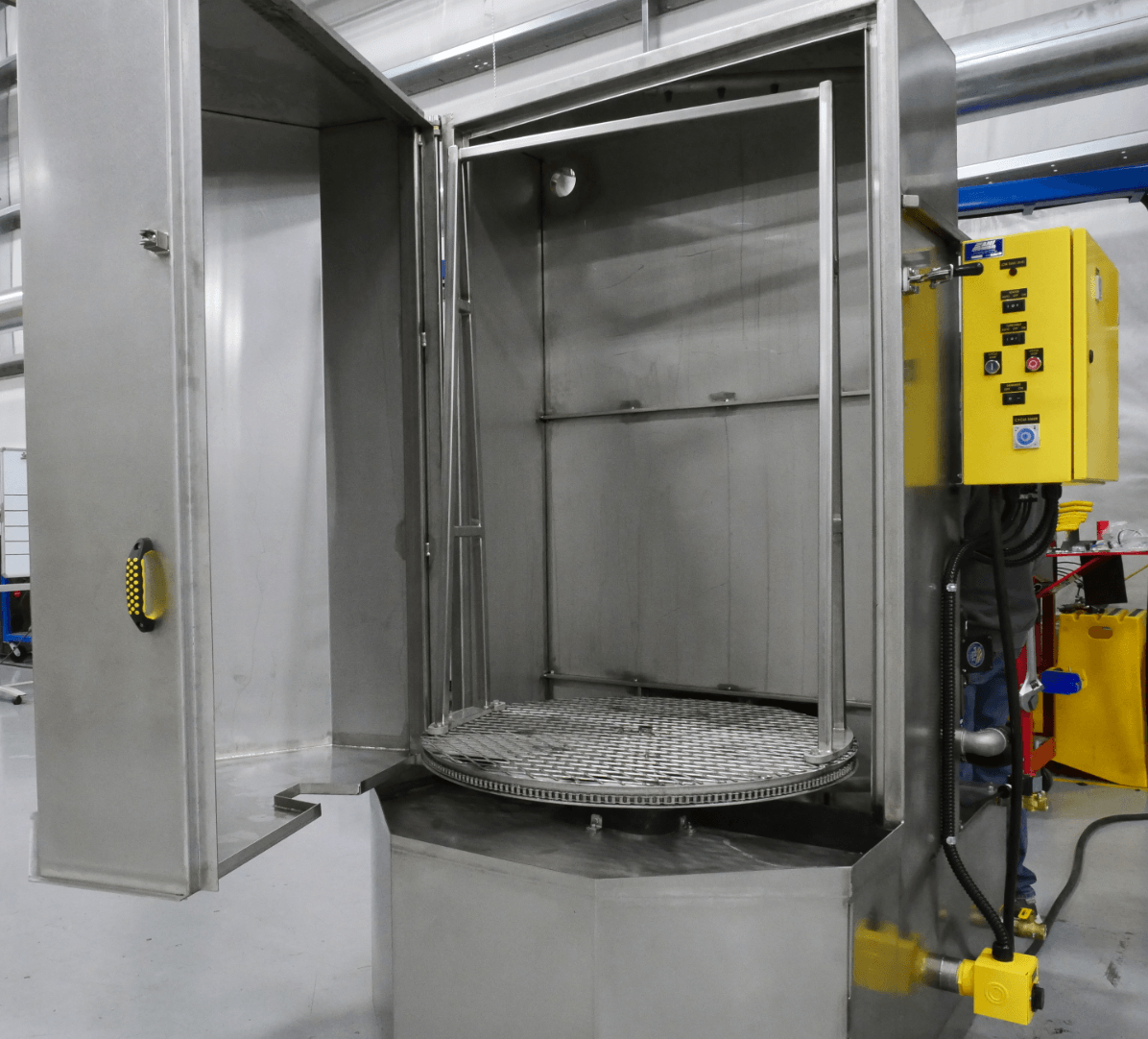 Gladiator's front-loading rotary table models offer some of the largest capacities available. They feature extra-wide baskets and high-capacity tanks up to 30 gallons or more. This ample space meets the needs of most transit vehicle fleets since the oversized dimensions allow multiple parts or extra large components to fit inside.
CUSTOMIZED WASH CYCLES FOR DIFFERENT TRANSIT PARTS
Maintenance crews are tasked with cleaning a diverse array of machinery and parts. These range from minute fasteners to large, grease-laden engine blocks. The level of cleaning required varies from a gentle wash for delicate items to more rigorous scrubbing for heavy, oil-coated equipment.
Gladiator parts washers are adept at meeting this broad range of cleaning requirements. They accommodate different sizes, shapes, and levels of grime and offer the flexibility to customize cycle times and water jet pressures. 
This capability ensures an optimal cleaning for every part type, material, and degree of soiling— thereby enhancing productivity while preventing damage to the parts.
HIGH-PRESSURE SPRAY FOR STUBBORN GRIME
Removing months or years of accumulated grease, oil, and carbon from transit parts takes high-pressure water. Lower-pressure units from other manufacturers will struggle against these stubborn layers of grime.
The elevated pressure and intense fan patterns on a Gladiator parts washer reduce cleaning time compared to other lower-pressure washers on the market. This combination also ensures the thorough removal of stubborn, caked-on deposits.
MEETING ENVIRONMENTAL REGULATIONS
Transit agencies must comply with regulations regarding cleaning agents and proper wastewater disposal. Meeting these standards requires using a parts washer with biodegradable detergents and closed-loop water recycling systems.
Arnold Machine designs Gladiator parts washers to utilize environmentally friendly practices in compliance with these regulations. These machines are an excellent option for transit authorities that prioritize sustainability. (Rules on waste water management vary by municipality - check with your local agencies to confirm requirements.)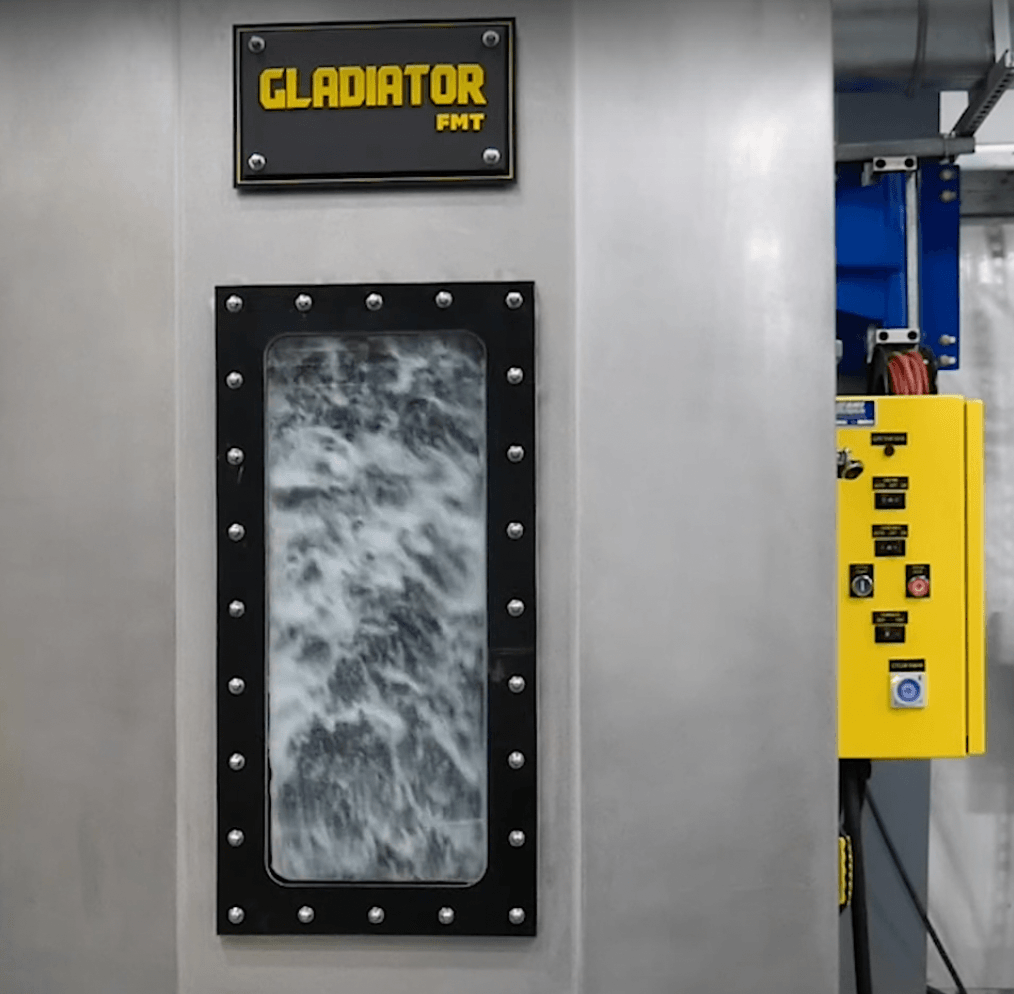 Our parts washers feature a lifetime guarantee. The replaceable parts allow transit authorities to quickly repair the machines instead of disposing of them every few years. This ensures they won't wind up in the landfill, aligning with sustainability goals. 
EASE OF USE AND MAINTENANCE
Gladiator washers strive to make parts cleaning easy and trouble-free. Their intuitive controls, status indicators, and automatic chemical feeders minimize operator actions. Robust construction backed by lifetime warranties helps minimize maintenance. You can also replace any component when the machine needs servicing.
OPTIONAL PARTS
Transit authorities can enhance Gladiator washers further with optional parts. Choices like stainless steel tanks or larger baskets boost resilience and versatility. The result is a tailored washer perfectly equipped for heavy-duty cleaning needs.
Gladiator parts washers stand up to high-volume transit maintenance needs right out of the box. However, selecting certain upgrades enhances their durability and functionality even further. 
Key options to consider include:
Stainless steel tanks, filters, and spray nozzles

6" Tall Stainless Steel Containment Ring

Larger baskets and secondary tiers to handle more parts

Automatic 7-day/24-hour heater timer

Removable tree inserts for flexible part configurations

Voltage and phase configurations for plant power
Check out the video below to see the various part options available:
THE GLADIATOR ADVANTAGE
While Gladiator washers have higher upfront costs than competitors, their extreme durability offsets the investment over decades of reliable service. This is the washer you buy when you are tired of wasting time and money on replacing and repairing other washers on the market. 
With over 50 years of experience, Arnold Machine's experts can specify the ideal Gladiator parts washer for your transit agency's specific cleaning requirements and capacity needs. Click below to learn more about our industrial parts washers' benefits and available options.